Green Energy Park Sviadnov
The Sviadnov Site continues preparations for an industrial zone
Green Gas RE, s.r.o. owns the industrial site in Sviadnov covering the premises of the former Staříč Mine, Sviadnov Site. Staříč Mine that includes the Sviadnov Site was established in 1963 and mining activities were abandoned on 31 December 2017 as the decommissioning of the mine structures started. ​
The overall available premises expand on 43,000 m2. The plot ratio as per the town's planning requirements is 95%.
The Sviadnov Mine reclamation and rehabilitation project has been launched in 2019 and continue to the present day. The company's objective is to rehabilitate the premises by removing any unused or unnecessary buildings remaining after mining was abandoned at Sviadnov Mine and prepare the entire site for its new use in line with the town's planning requirements. ​
Green Gas RE, s.r.o. obtained a subsidy from the Moravian-Silesian Region for the project: Green Energy Park Sviadnov – pre-project preparation subsidy. The project deals with the preparation of Sviadnov brownfield conversion with a subsequent construction project emphasizing the use of clean energy.
In 12/2022, the development phase began with the preparation of a feasibility study for the development of the area, which is expected to be completed in 06/2023. The feasibility study aims to verify different project variants and assess the feasibility of the project, to propose the best possible use of the land in accordance with the spatial plan. The study envisages not only the preservation of the technical monument of the mining tower of the draw pit I/2, but also its further functional use within the territory. In 02/2023, the attenuation phase consisting in the securing of mine pits, the construction of a gas pit and the demolition of unnecessary buildings was completed. The site in Sviadnov is one of the strategic projects of the Moravian-Silesian region and is offered at the 18th edition of the international fair of real estate and investment opportunities in France.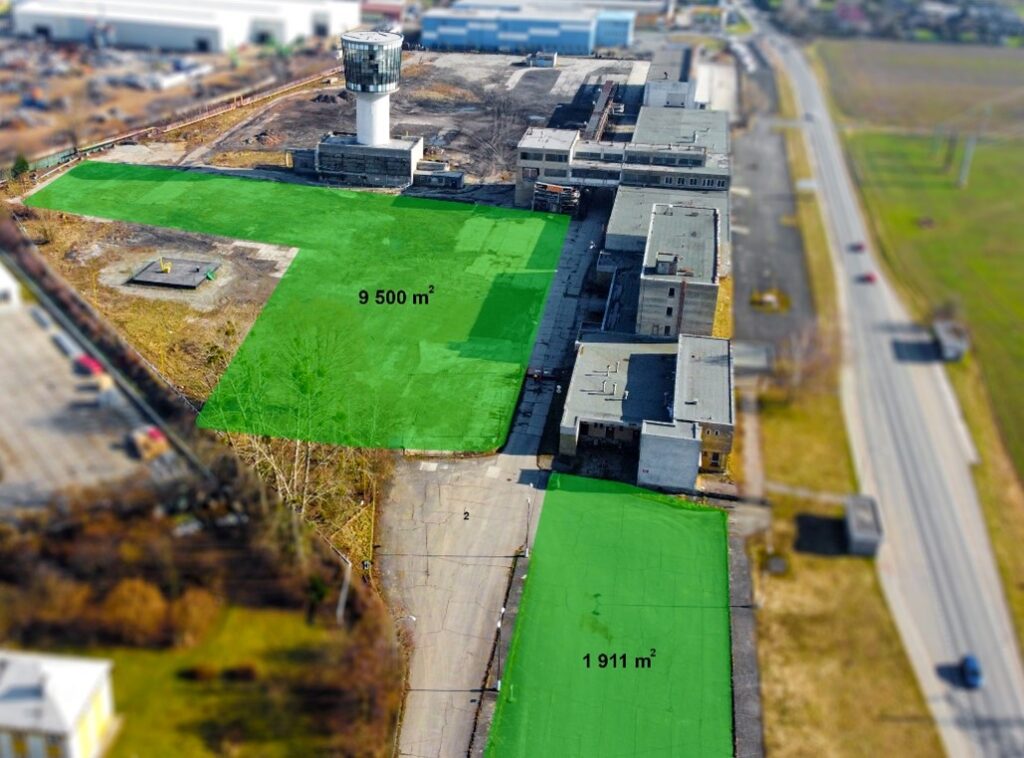 Leave your contact details
Have a question?
Call us or write to us
Every working day
from 8:00 a.m. to 5:00 p.m