Heat
You can still get heat supplies in some areas of the Moravian-Silesian Region
We are producing heat primarily in combined heat and power units, or in our gas boiler rooms. The CHP units can use even fuel with low heating value, such as the coal mine gas that we are obtaining mostly from our own local sources. We can provide an available source of heat for you at the production location as CHP units are operating 24/7.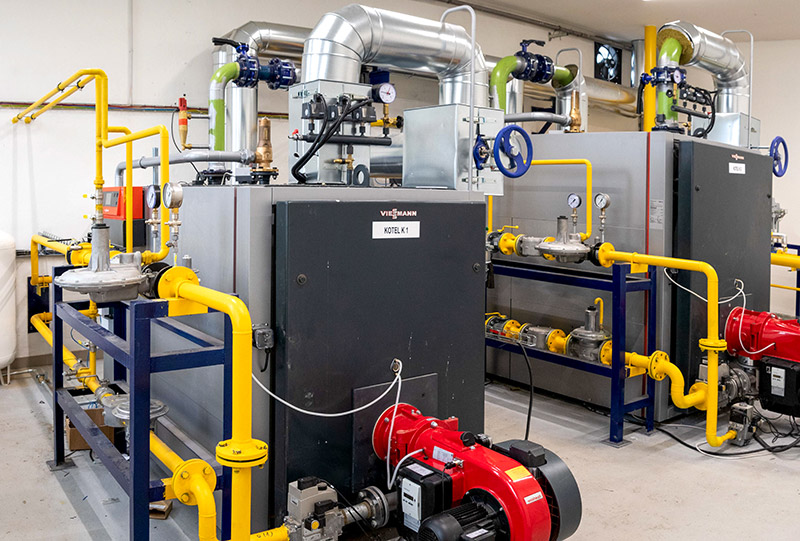 Reliability
We monitor all operations continuously and any emergencies are immediately dealt with. Therefore, you can rely on regular heat supplies.
Innovation
We are operating energy-producing facilities using methane at a lower concentration. We are also involved in innovation projects in the region aiming at providing sufficient heat supplies from local sources and enhancing the quality of the environment.
Why should you work with us?
Environment-friendly production
As we are using the mine gas, we prevent its uncontrolled leakage into the air where it would contribute to the greenhouse effect. We are also enhancing safety in residential areas in the post-mining region.
Affordability
We take care of everything from the mining of the fuel to the consumption of the final heat. So you can be sure that our heat supplies will be affordable in the long-term. We will tailor the project to your needs and to the opportunities the respective site offers.
Leave your contact details
Have a question?
Call us or write to us
Every working day
from 8:00 a.m. to 5:00 p.m