Ground-penetrating radar survey
Searching for underground structures and utility networks without drilling
Ground-penetrating radar technology can see under the ground without disrupting it in any way. We can search for ancient underground structures, concrete cellars, sewer slabs, engineering networks and other structures that cannot be seen on maps or found in historical documents.
You can use it as an initial non-invasive survey method verifying the underground strata in e.g. old industrial plants or historical buildings before digging and reclamation starts. You can also specify in detail the location for an archaeological survey.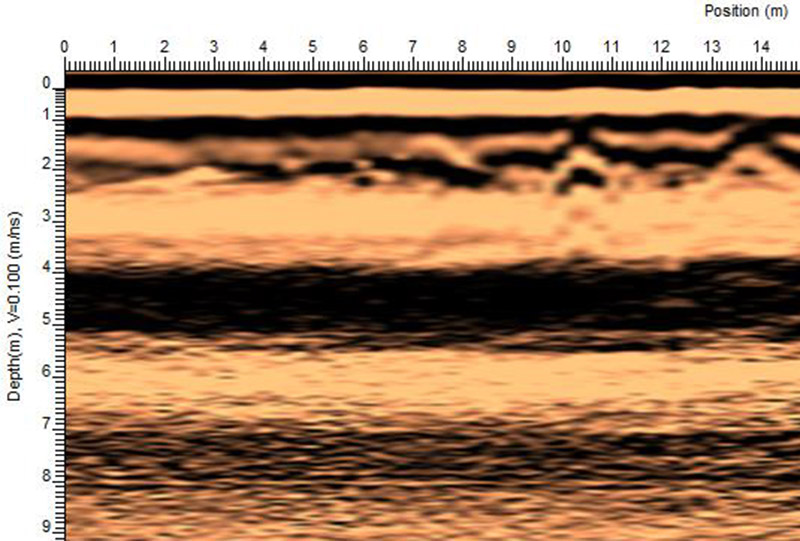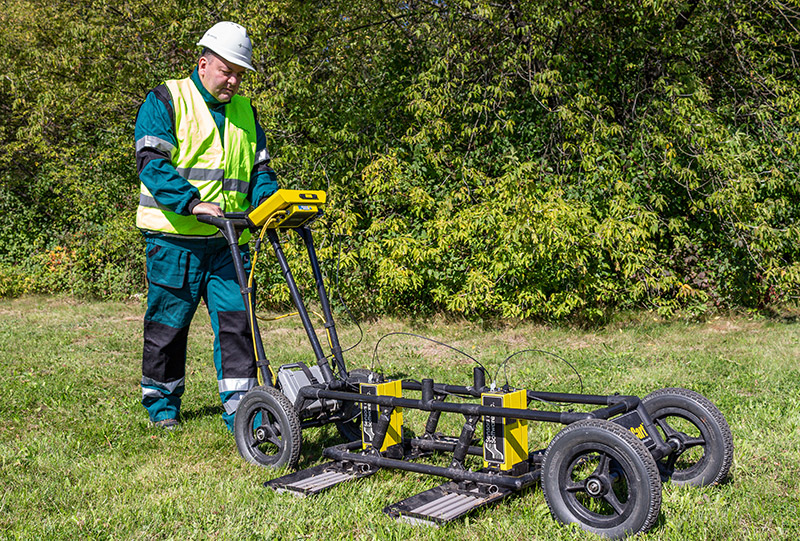 Non-invasive method
Thanks to ground-penetrating radar survey you can establish the location of utility networks such as gas, sewage or electricity on your land without having to dig into the ground.
More efficient work
You can plan further reclamation and rehabilitation, digging or drilling more efficiently at a lower cost thanks to the data collected in geo-physical survey.
Why should you work with us?
Professional expertise
We are offering comprehensive services under Act no. 254/2019 Sb. on court experts, expert bodies and expert institutes in the fields of mining. You can rely on our expertise and quality of our work.
Tailor-made projects
Following a visit to the site, we will prepare a personalized quotation based on your requirements. We will plan and execute the project as well as provide the final report.
Leave your contact details
Have a question?
Call us or write to us
Every working day
from 8:00 a.m. to 5:00 p.m