Hydrogeological survey
We will carry out hydrogeological survey or contamination survey
No matter whether you plan to build a drilled well, a waste water treatment plant or you need to know the contamination level of a polluted area, we can provide the hydrogeological survey with an expert report for you.
The hydrogeological survey provides:
assessment of hydrogeological conditions of an area;
assessment of contamination in the hydrosphere and in the soil;
assessment of land where infiltration plants are to be built;
assessment of land for heat pump borehole drilling;
samples, analyses and evaluation of ground water, surface water, earth and waste samples;
land survey to build waterworks.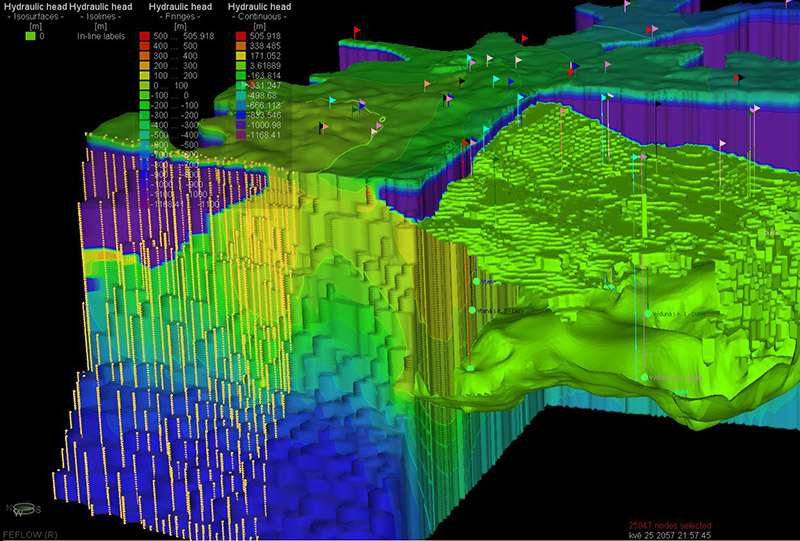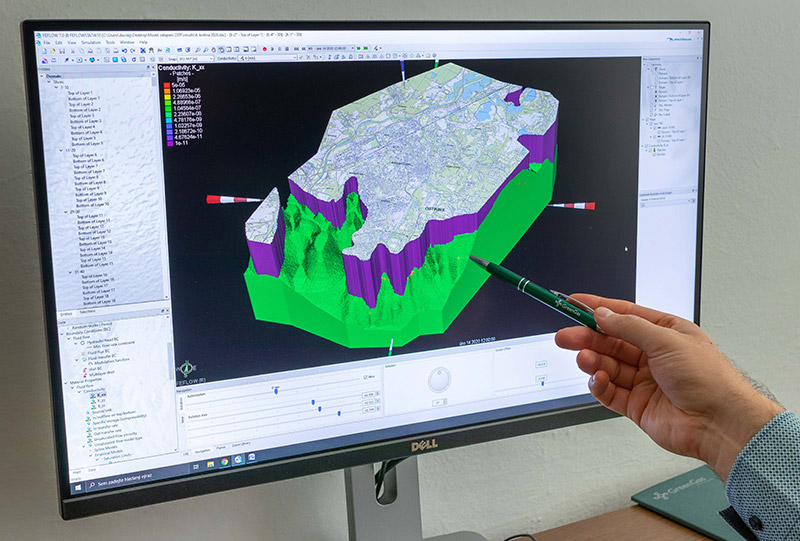 Expert reports
We are experts on hydrogeology and acknowledged as an expert body under Act no. 254/2019 Sb. on experts, expert bodies and expert institutes. You can rely on our expertise and the quality of our work.
Hydrogeological model
We are using FEFLOW software and advanced computing station to simulate a wide range of problematic aspects of underground water flow and heat circulation in rock strata, such as water circulation and contamination spread, processes during the flooding of deep mines, heat spread in the vicinity of heat pump boreholes etc.
Why should you work with us?
Long-term experience
We have had the opportunity to use our experience in various aspects of hydrogeology in major projects on the nation-wide level and when cooperating with academia.
Environment-friendly approach
With our activities, we are striving to mitigate negative impacts on the environment. This approach applies to all geological work, hydrogeological surveys and contamination surveys that we perform.
Leave your contact details
Have a question?
Call us or write to us
Every working day
from 8:00 a.m. to 5:00 p.m