Atmogeochemical survey
We are surveying mine gas leakage on the surface
The atmogeochemical survey of an area (methane screening) will provide basic information on the actual condition of the land in terms of mine gas emissions on the surface. We have been measuring methane and carbon dioxide leakage in the Moravian-Silesian Region for more than 25 years.
Besides measuring, we are also offering to propose and process design documentation for gas prevention measures to ensure safety of buildings and citizens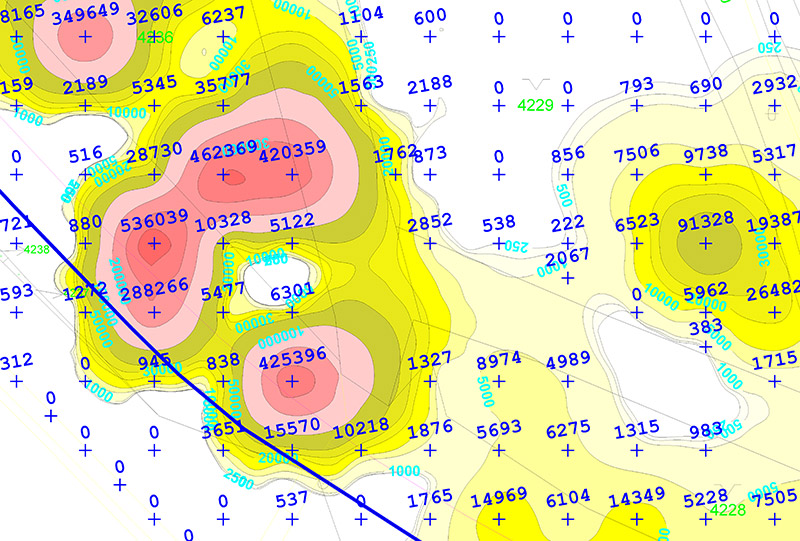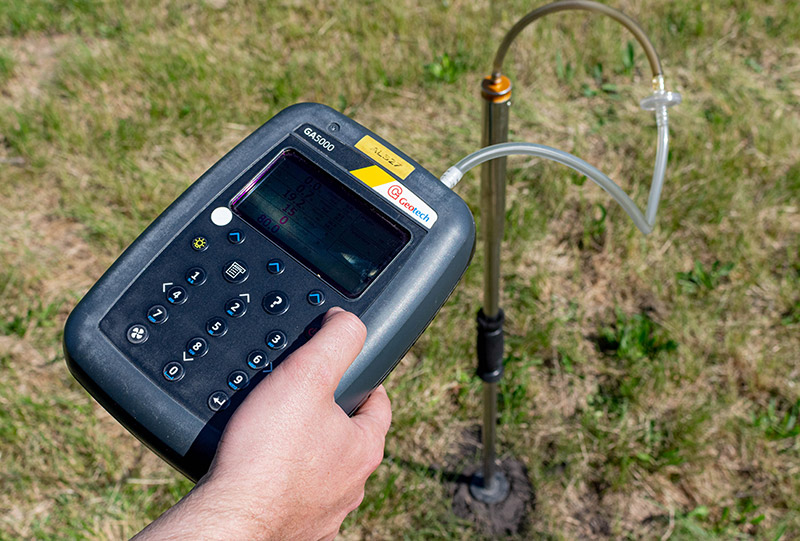 An accredited method
Our test laboratory no. 1091 has been accredited by the Czech Accreditation Institute (ČIA) according to the Czech standard ČSN EN ISO/IEC 17025:2018. You can rely on the accuracy of our data.
Regional knowledge
Thanks to our long-term experience, we know in great detail the regional context of mining and post-mining activities and the issues related with methane and carbon dioxide leakage.
Why should you work with us?
25+ years of measurements in the region
We are operating in the region for more than 25 years; we have collected rich experience with field measurement and evaluation of the data acquired. Thanks to our mining knowledge, we can read the data in the context of coal mining and the region's geological structure.
Proposing preventive measures
Based on the acquired data, we will propose gas prevention measures for you and prepare design documentation to ensure building's safety. We are also providing gas reclamation projects and post-mining land rehabilitation projects in hard coal districts. We test, analyse and evaluate sources of methane.
Leave your contact details
Have a question?
Call us or write to us
Every working day
from 8:00 a.m. to 5:00 p.m