Heat pump boreholes
We will take care of your heat pump project all in – borehole drilling and fitting
We will design an ideal solution tailor-made for you; we will prepare design documentation, cover all necessary legislation requirements, drill the borehole and mediate the installation of the entire heating system including the delivery of the heat pump. We will advise you on the location of the geothermal borehole for heat pumps offering a solution for family houses, corporate companies and industrial plants.
Acquire a cheap, self-sufficient and environment-friendly way of heating your house or commercial building using a geothermal borehole. No more concerns about growing energy prices for you.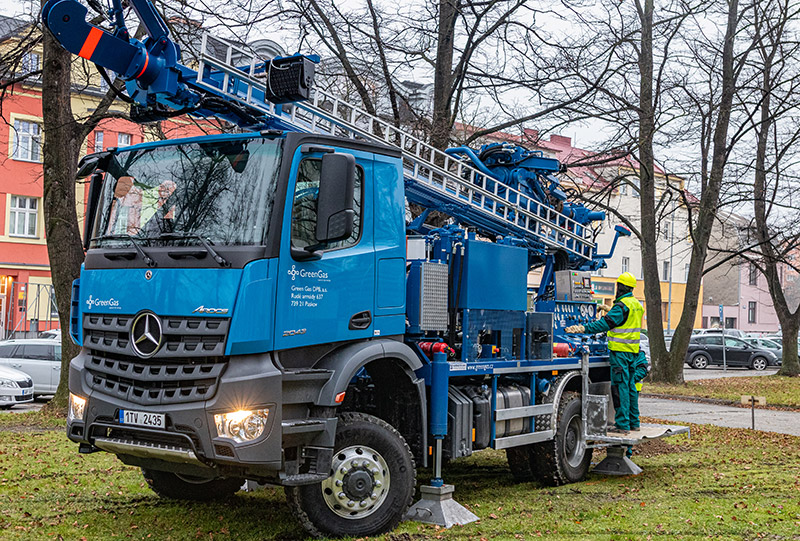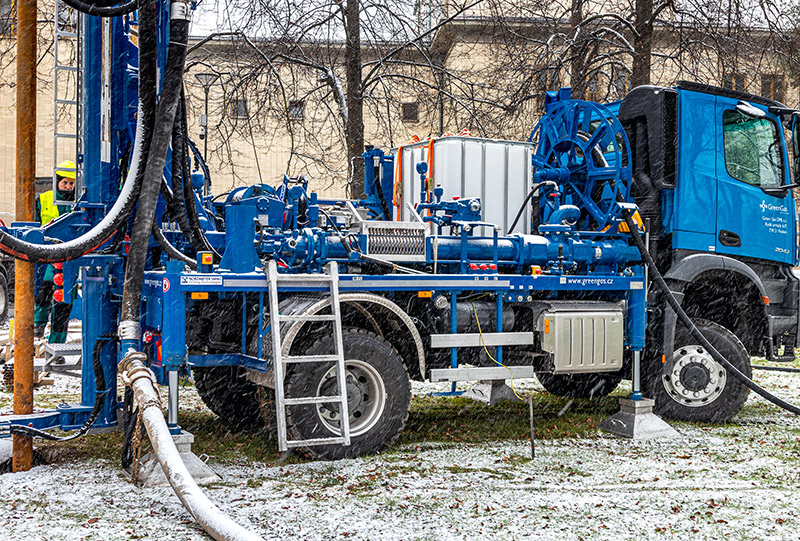 Heating, cooling and hot water all year round
A heat pump may be used for heating, cooling and hot water of all types of buildings. Geothermal boreholes for heat pumps provide a stable supply of energy all year round regardless the climatic conditions.
Innovative technologies
We are using advanced technologies working all year round in various geological conditions down to the depth of 200 m. Thanks to the selected procedure, our work is as clean as it can be.
Why should you work with us?
Experience and reliability
We have been drilling heat pump boreholes for more than 20 years. We know the geological conditions in the entire Czech Republic and in Slovakia and we can handle all kinds of situations. Our drilling operations are fast and clean with a minimum impact on their surroundings.
Saving the cost of energies
Given the growing prices of energies, a heat pump borehole represents a strategic investment to reduce energy costs. Currently, you can also obtain the state subsidy for an environment-friendly heating system.
Leave your contact details
Have a question?
Call us or write to us
Every working day
from 8:00 a.m. to 5:00 p.m