Radon measurement
Expert survey and assessment of the region's geological formations
Thanks to our long-term expertise in hard coal mining we know the geological formations in the Moravian-Silesian Region in great detail. We have been using this expertise in specialized studies and research in the field of deposit geology and hydrogeology, both in projects and research.
We are measuring radon and performing radon surveys at construction sites and on lands; our data are used as a key element in zoning and construction permission process. We are also preparing rock and concrete samples, including their analyses and evaluation (x-ray diffraction, geo-mechanical properties and similar).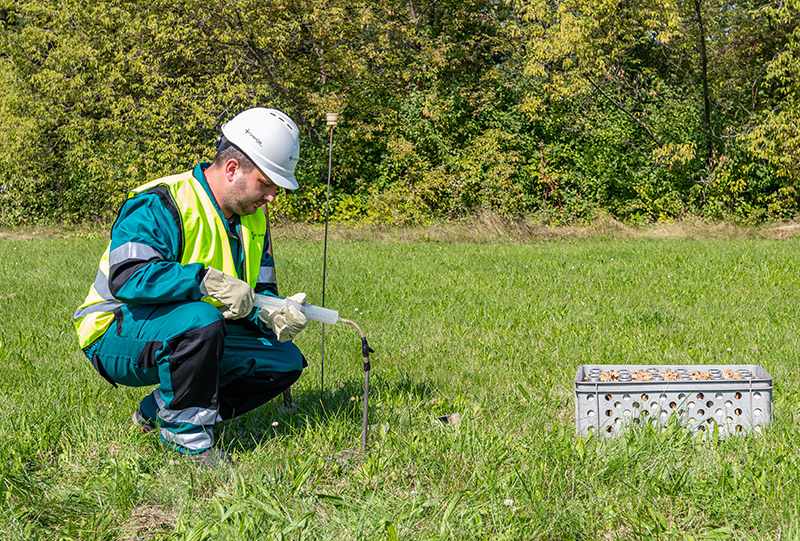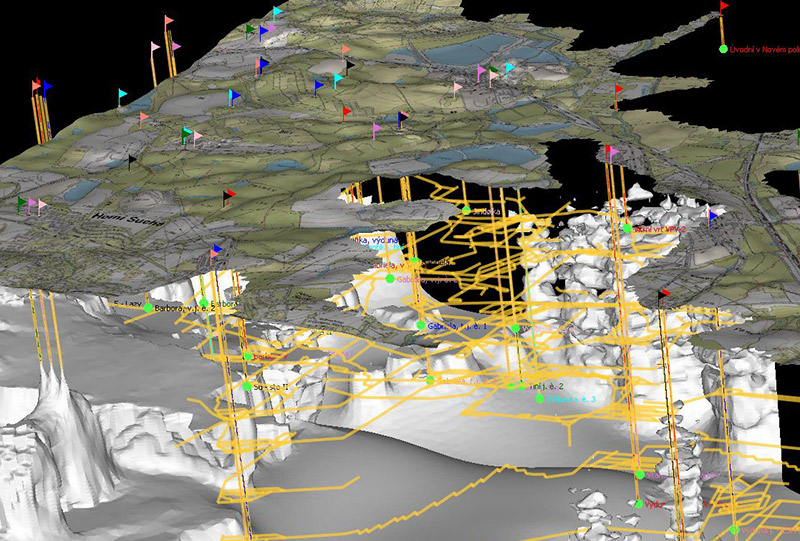 Protecting people's health and safety
Radon leaking up to the ground is a natural phenomenon that may have an impact on our health. A radon survey helps to implement preventive measures already at the stage of design preparation, as well as during construction or refurbishment of buildings.
Inspecting boreholes in explosion-prone areas with a camera
We are using a fixed focus camera with a ca. 60° field of vision, in-built light source and photo transmission option to inspect the boreholes. This camera can be used in the borehole with inner diameter of 80 to 150 mm down to the depth of up to 400 m.
Why should you work with us?
A unique set of data and knowledge acquired over 60 years of surveying
We have long-term work experience with geological surveys, collection and evaluation of data that are crucial to map the risks on a territory impacted by mining.
Inspecting boreholes with a camera
We are working with equipment that can inspect boreholes even in explosion-prone environment (Class I M1 Ex and I Ma). The best way to inspect boreholes or vertical pipelines for leakage or perforations is to view all its inaccessible points on the camera.
Leave your contact details
Have a question?
Call us or write to us
Every working day
from 8:00 a.m. to 5:00 p.m